Red, Blue, Green or Greige, Which Paint Color will Help Sell Your House Faster?
With Fall comes warm, welcoming colors such as deep crimsons, burnt oranges, and earthy browns, but are these the best colors to paint your house if you are trying to sell?

According to Zillow, they have analyzed more than 32,000 listing photos of homes that have sold across the US, Zillow came up with a list of the interior paint colors that performed the best in 2017.
*** Blue in Kitchens ***
Zillow found that blue is now the most appetizing color for kitchens. Not just any blue though, soft gray-blues.
*Photo Source: Vondea


*** Taupe in Living Rooms ***
Prospective buyers are attracted to light beige, pale taupe, or greige (combination of grey and beige) living rooms.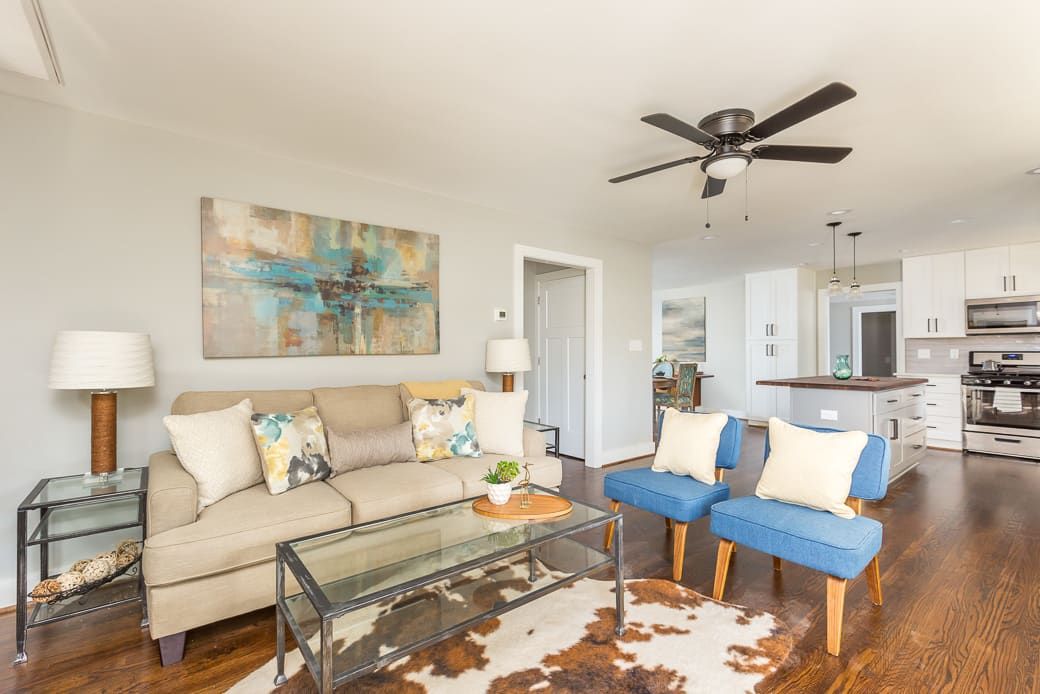 *Photo Source: Bob Fortner Photography
*** Blue in Bedrooms ***
Blue is thought to be a calming color, which may explain why buyers prefer bedrooms painted in these cool shades. This year's favorite blue shades are light blue to cadet blue, Zillow found.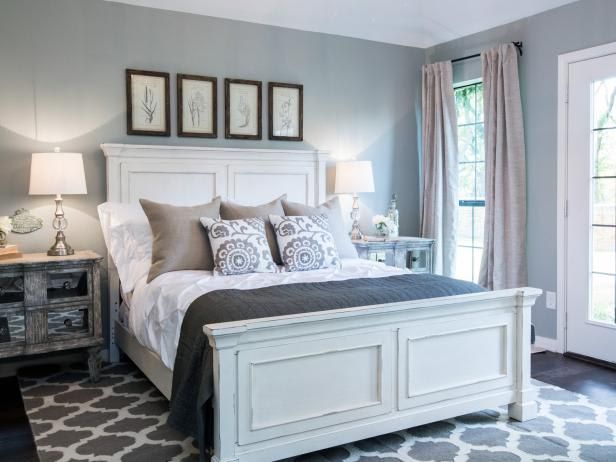 *Photo Source: Houzz
*** Not to sound redundant but Blue in the Bathrooms or Purple?? ***
The biggest bang for your buck will be in the bathroom, where picking blue or purple hues will pay off, according to Zillow's analysis. When it comes to the powder room, think powder blue to periwinkle. That's right purple!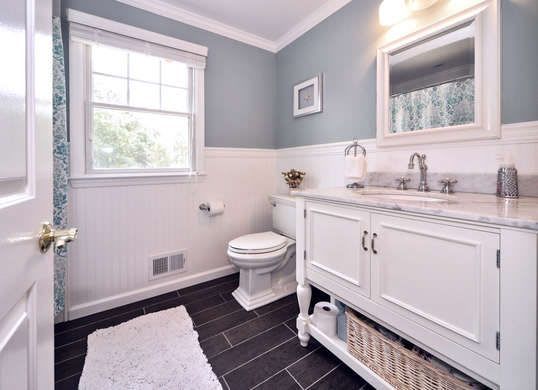 *Photo Source: Houzz
Even Joanna Gaines from Fixer Upper is getting on trend with her new paint colors!
*Photo Source: HGTV
So think before you paint. You want to please a broad audience when selling your home to get the most interest. Fresh paint can defiantly attract or turn away prospective buyers depending on the color. What colors will you choose this season?
*Sources: Zillow, CBS News